Welcome to

Integral office Systems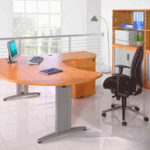 Integral office Systems was established in the year 1989. We are one of the leading supplier of office stationery and equipment in the Eastern Province of Saudi Arabia. We have been in this market for the last 25 years and our expertise know-how in this field of trade, guided us to become one of the leaders in Office Supplies.
Our Establishment has achieved a very good reputation in the market being a consistent supplier of office requirements, whatever it may be. We are able to provide you our best service with regular supply of quality materials.